By applying demand-driven methods and synchronizing processes, manufacturers are reaching new levels of communication, profitability, and customer responsiveness.
Demand-Dr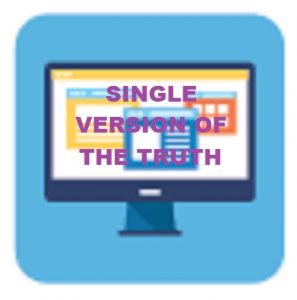 iven Manufacturing incorporates the best of Lean manufacturing, Theory of Constraints (TOC), and Lean Six Sigma principles. In demand-driven environments, production is based on actual customer demand, with everything synchronized (people, processes, materials, machines, and information) to drive flow. The process is accelerated by software that automatically collects, analyzes, and communicates data in real-time; connecting every function within the manufacturing organization and throughout the extended supply chain.
Demand-Driven Manufacturers focus less on unit-costing measures and more on global effectiveness, taking a more holistic view of the entire production system and extended supply chain. While data silos are still frequently found among discrete manufacturers, those with synchronized systems and processes have more comprehensive, actionable knowledge about their production cycles – and a single version of the truth. This heightened visibility ensures that managing customer orders, expenses, and investments across the enterprise is both accurate and profitable.
Supply chain transformation
Disruptions large and small confront today's supply chains on a daily basis, and organizational survival depends on the ability to anticipate, adapt, and transform supply chains to deliver greater reliability and performance.  In modern Demand-Driven Manufacturing environments, the traditional supply chain is transforming into more of a virtual value chain – connecting customers, suppliers, service providers, and contract manufacturers in real-time using Cloud-based technologies that enable end-to-end supply chain visibility. These manufacturers can instantly adapt to demand fluctuations, by sending real-time signals across their supplier network. Beyond the major strategic advantages, these connected supply chains can respond with greater agility to traditional short-term challenges such as shorter lead and replenishment timelines, cost reduction/avoidance strategies, inventory optimization, logistical issues, and more.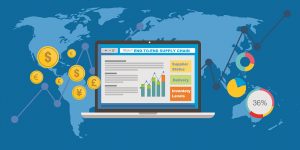 A demand-driven supply chain with end-to-end visibility provides real-time information on current demand and inventory levels to all supply chain participants so that they can react quickly and effectively—by revising forecasts given to their own suppliers, or by altering production or distribution plans—when unexpected changes occur. This allows manufacturers to optimize planning, procurement, production, inventory replenishment, and order delivery for better service, higher sales, and lower overall costs.
A real-time connected supplier network offers both tangible and intangible benefits. Tangible benefits include greater market share and increased revenue by maintaining relevance with the supply network through improved product development, cost avoidance, and additional cash freed by reducing inventory and managing shortages or obsolesce.
Intangible benefits are rarely discussed but include engaged employees and suppliers working together, rather than creating barriers from misaligned objectives.  A demand-driven supply chain with end-to-end visibility results in better coordination, communication, capacity, and commitment among all participants.
The annual meeting of transformational minds
At this year's Gartner Supply Chain Executive Conference (May 23 – 25 in Phoenix), Chief Supply Chain Officers and their teams will learn how to recognize the impact of disruptions and create transformational strategies that empower the organization. The ability to identify must-have innovations to support the supply chain of the future will be part of the conversation as well as fostering solutions for next-generation supply chains with best-in-class talent and organizational strategies. If you are attending, stop by the Synchrono booth – we'll have our new white paper available on end-to-end supply chain visibility technologies.