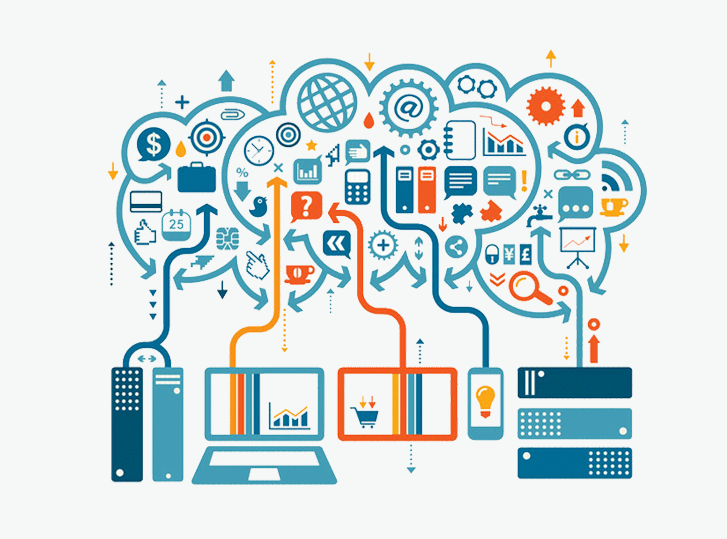 The Internet of Things helps differentiate your company by providing more information and insight so you can be more agile in responding to customer needs.
I've spent my career in marketing explaining to people how having the right software will make them the right company for their customers. Can it really be that simple? I think it is.
When the Gartner Group first put voice to the concept of an interconnected world, one in which Cloud-based software, linking to things (products, machines, etc.) creates an "Internet of Things" that holds incredible value for customers — I nearly rose from my desk and cheered. Experts say that by 2025, this vast network will be worth over $225 billion dollars. To me that number represents value for customers who work with manufacturers who know how to harness all of zillions of bytes of data included in this network. And if you are such a manufacturer, you should be already on your way to creating your own, mini, Internet of Things across your supply chain.
Data as Differentiator
I understand that using data as a differentiator seems daunting. But please consider that in this new world, data is the single most important driver to your growth in the marketplace. The actual products you produce can no longer meet your customers' needs by themselves. I don't think it's too strong of a statement to declare—your data can and will make or break your customer relationships. Here are just three ways:
Machine-level data gives you unsurpassed control over your flow—Connecting machines to the rest of your production data allows you to truly identify the constraints to flow on the shop floor. Identifying issues with flow on the machine level creates an environment where your promise to order promises are as real as they get. And your customers will stay satisfied.
Hooking up suppliers to your data network allows you control over your supplier relationships—If you don't have your suppliers included on your own Internet of Things, you're missing out. As you know better than anyone, your finished goods can't get to your customer until and unless you have figured out a way to manage your inventory appropriately. Having your suppliers' supply chains included in your digitized, inventory management software solves this problem.
Controlling flow by digitizing your production process frees up capacity and allows you to meet new customer needs—You can start by using software to manage inventory. That will often give you enough new capacity to create new opportunities to meet customer needs. Once you get an entire platform connected, you will delight your customer. How? By gaining access to actionable data that lets you identify constraints in real-time and improves your time to delivery. In empowering people to act quickly to mitigate constraints, you are protecting your customers' orders. And by creating a business environment that promotes continuous improvement, your customers see that you are truly focused on being the best you can be — for their benefit.
Of course, your own Internet of Things at your company empowers you in many more ways. I will talk about these in later posts. I think together we can uncover even more exciting trends about how software and the Internet of Things creates value for our customers. In fact, if you have any stories about how harnessing your big data has granted you big rewards, definitely send them to me. I'd love to hear from you.
– Marketing
                                                                                                                                                                                                                                                                                                                                                                                                                                                                                                                                                                                                               Big data, the Internet of Things, Industry 4.0, Factory of the Future, the Visual factory – what do you really need to pay attention to and what do these concepts mean to most manufacturers? A sceptic and trend-spotter, Pam's posts leverage a background in technology marketing to apply these big concepts to the real world – and real work – of demand-driven manufacturers.
 The post %%POSTLINK%% appeared first on %%BLOGLINK%%.