What Tools to Use to Get the Most of Your Demand-Driven Changes
Last time, we looked at specific companies that I have worked with and how they became more demand-driven using the Theory of Constraints (TOC) as a first step. As you saw from these real-life examples, TOC works well as a pointer to see where you need to change – and what should be the first items on the list.
I have watched TOC solutions work exceedingly well in manufacturing, scheduling, replenishment, and project management for continuous improvements that truly revolutionize environments.  Just as coarse-grade sandpaper can quickly address a rough surface, TOC quickly identifies global changes that can smooth flow and impact the bottom line. However, to get to that next level of improvement, we need to start using our Lean Tools.
Kaizen
Continuous improvement of an entire value stream or an individual process to create more value with less waste.
There are two levels of kaizen (Rother and Shook 1999, p. 8):
System or flow kaizen focusing on the overall value stream. This is kaizen for management.
Process kaizen focusing on individual processes. This is kaizen for work teams and team leaders.
Value-stream mapping is an excellent tool for identifying an entire value stream and determining where flow and process kaizen are appropriate.
– Lean Institute
Tools such as kaizen (after you understand the global system) delivers profound improvements to your production process—and, ultimately, high-quality business results.
A way of thinking
The TOC thinking processes allow you to build current and future reality trees that give you an excellent understanding of the environment, its core conflicts, and the root causes that are holding the company back.  Its buffer management methodology lets you identify disruptions to flow and pare out disruptions to find the points in the organization that, if resolved, would have the largest impact on increasing global flow.  Now you have a "board" that is smooth enough to let you switch over to medium sandpaper and start employing the tools of Lean to resolve the disruptions that TOC has pointed out.
Just as I have never seen a more effective tool than TOC when you're first starting a company on the continuous improvement path, I have yet to see a methodology as effective at rapidly improving processes (once the focal point is known) as the process of Kaizen. Use Kaizen—along with the tool set that comes with the Lean methodology –and watch your improvements exponentially increase.
Costly mistakes
In order to get the largest global benefits, you need the pointer – TOC.  This is another place where sandpaper comes into play.  If you take a really rough board and use medium sandpaper (Lean tools) on it, you can still get it as smooth as you would if you started with coarse paper (TOC) and then moved to medium paper.  The difference will be in the time, effort, and expense that it takes to reach the same point when compared to using the coarse first and then the medium. I have seen companies use only Lean tools to achieve phenomenal success.  However, the kaizens were directed only from intuition; I have found over and over again that real leaps in global performance were not made until an enormous number of kaizens had been completed.  If your management has enough patience, tenacity, time, and cash to wait until tens or hundreds of kaizens are completed, you can be successful.  If not, the Lean transformation is doomed to fail – not because it doesn't work, but because we started with the wrong methodology and focus.
I want to be clear here: When I say global improvement, I am talking about improvements that show up on the bottom line.
Numbers Game?
There is often a problem with how improvement results are measured.  Too often, they are measuring local optima, with cost accounting principles that ignore whether or not actual bottom line or global flow gains are made.  For example, if you cut the setup time in half on a specific machine – from one hour down to 30 minutes, and then you setup the machine 1,000 times each year with an overhead burden of $500 an hour, you do not get to say that you achieved $250,000 in cost savings.  The cost/ depreciation does not change for that machine and the cost of your overhead does not go down due to this improvement, either.  There are only two possible ways that actual impact to the bottom line occurs:
1) If you are able to ship more product because of the change. (It must leave your shipping dock and the customer needs to be invoiced for it to count.)  Extra throughput through the resource does not count if the other resources in the chain cannot get it through at the same rate.
2) If you can send the operator home early or give them days off – but this certainly doesn't get you $250k.
You need the pointer to make sure that the changes you make have the largest impact on the bottom line and for me, TOC is the best methodology for determining this.  TOC will show you the areas that, if improved, have direct impact on global throughput.
Yes, I recognize that Lean has value stream maps.  However, those are snapshots of the system at one point in time, and they are product-specific flows.  They do NOT look at the aggregate and interconnected environment that most manufacturers live with every day.
A Smoother Board
It has been my experience that Lean produces the most refined, disciplined, and productive manufacturing process.  If I walk into two environments, one that only used TOC and one that used only Lean, and they both made it five years into the journey with management staying committed, I would fully expect the Lean company to have had the most success in transforming their operation.  If we looked at the same two companies one year in, the reverse would be true.
This is not about which methodology is better.  The fortunate thing for companies is that TOC and Lean are pieces to the same puzzle and if used together, the results are formidable.
Next time we'll talk about an even more fine-tuned refinement tool- Six Sigma. Until then, please let me know how you have used the tools of TOC, Lean and Six Sigma to refine your continuous improvement projects.
-John Maher
This is part three of a four-part series. Here are the links to the earlier posts in this series: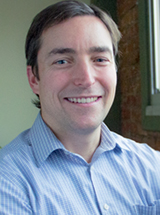 John's passion for demand-driven manufacturing is equal to his interest in how this method improves the lives of employees within these environments. "I'm here to help, not to judge" comments John whose posts reflect why demand-driven matters and are based on his experience working in manufacturing environments and expertise in ERP, MRP, APS, supply chain, manufacturing planning and scheduling systems and constraints management.