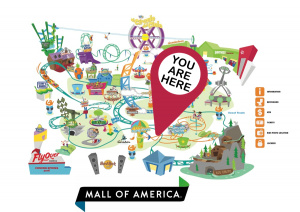 Where to Start Your Lean Journey
 There's one sure-fire way to tell when someone has lived in Minneapolis long enough to be called a Minnesotan. No, it doesn't involve rooting for the Vikings, though that helps. It's when they can find their way around The Mall of America without a directory.
Built in 1992, The Mall of America still ranks as the largest in the US with more than 500 stores, just about every kind of restaurant you can imagine, and last but not least, the 7-acre Nickelodeon theme park. For the visitor, the first stop is one of the many directories, whether it's to figure out the shortest path to your goal or to make plans for how you will spend the next several hours.
Planning Your Lean Journey
Like visitors to the Mall of America, manufacturers looking to apply Lean principles start in the same place. Their "directory" is the 8 types of waste identified in Lean: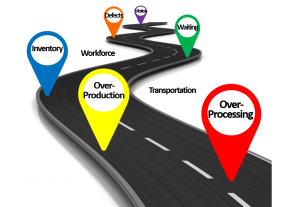 Overproduction – Manufacturing more than is needed to fill customer orders.
Waiting – Time spent waiting for the resources or materials needed to complete the next step.
Inventory – Excess material and WIP.
Transportation – Unnecessary movement of material through the facility/supply chain.
Over-processing – Taking more processing steps than are necessary.
Motion – Unnecessary movement of people.
Defects – Defective materials, WIP and finished goods. Can also include defects caused by obsolescence or expiration of materials.
Workforce – Failure to leverage the skills, talent and knowledge of your workforce.
Electronic kanban (eKanban) are an easy way to tackle every one of these categories of waste. Here are a couple of recently published resources that can help you get started:
How SyncKanban Addresses the 8 Types of Waste in Lean
Measuring Your Progress
Shoppers at the mall might measure their progress by checking items off their shopping list. Lean practitioners need to be a little more sophisticated. Each of these types of waste has at least one metric associated with it. While there isn't always a clear 1:1 correlation, the chart below shows just some of the most common metrics impacted when improvements are made.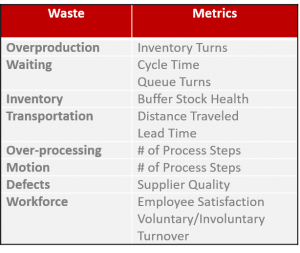 For more details on several of these metrics as well as additional metrics you may find useful on your Lean journey, refer to our online and downloadable Metrics for Action Guide.
Remember, you don't need to measure every one of these metrics. Instead, determine which of them are most meaningful to your organization and focus your efforts. You'll also want to be sure you choose metrics for which you have systems that can deliver good data. It makes no sense to try to go Lean, only to add a bunch of manual steps just to get the data you need.
If your ERP systems are holding you back because they aren't giving you the data you need, we may be able to help. Almost all of our customers implement SyncManufacturing, synchronized production planning, scheduling and execution software on top of their ERP systems. To learn more, download The Changing Role of ERP in Manufacturing.

The Lean Journey Often Starts with Inventory
For many manufacturers, it makes sense to start by focusing on excess inventory. If you remember the rocks and water analogy from your Lean training, you'll recall that many manufacturers use excess inventory to cover all matter of issues.
Here are a few case studies of manufacturers who leveraged SyncKanban to help reduce excess inventory: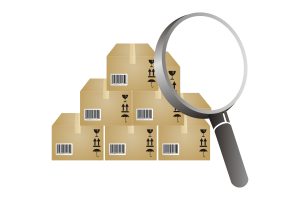 Dynisco: In 12 months, this instrumentation manufacturer saved almost $1B during implementation by right-sizing their inventory with SyncKanban.
Orbital ATK: Aerospace & Defense manufacturer replaces 16 replenishment systems with SyncKanban to reduce inventory levels by 30% and scrap by 90%.
Eager to get started? Browse the extensive catalogue of resources on our website, request a demo, or reach out to us directly. We'd be happy to answer any questions you have and help you plan your journey to Lean.