In 2010, Gartner estimated that manufacturers outsourced about 70% of the products they make to other manufacturers. I haven't seen a recent statistic, but that still feels about right.
So, it only makes sense that, for most manufacturers, implementing modern demand-driven or pull-manufacturing techniques will require collaboration with many partners across the entire supply chain.
Before you can collaborate with your supply chain partners, you need to get your own house in order. Here are three things you need to do: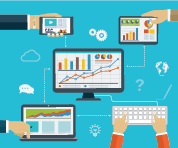 #1 Digitize. The demand-driven supply chain runs on data—the right data in the hands of the right people at the right time. Before you can make this happen, you may need to address a few data issues in your own operations. It's not unusual for us to work with companies that have two or three ERP systems, especially if they've grown through acquisition, in addition to several point solutions for things like maintenance, scheduling, time management and so on.
For those of you who have been in the industry a while, the idea of a data standardization and consolidation project may send you reaching for the Tylenol bottle. You'll be glad to know that with the right technology, you can get through this relatively headache-free. For example, we helped Orbital ATK, an aerospace manufacturer of custom composite parts, connect over 100 individual data sources to collect data from more than 61,000 tags. At a recent conference, Paul Hardy, Application Architect at Orbital ATK, gave a fascinating presentation on how they use this data to improve operations. You can access his talk on our YouTube page here.
#2 Synchronize. The next prerequisite is to synchronize everything (people, processes, materials, machines and data) at the order level. If production flow isn't aligned to customer orders inside your own facilities, you can't deliver the right data to your supply chain partners.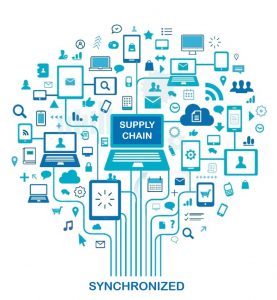 This synchronization alone can have a dramatic impact on performance. We worked with GIW Materials, a manufacturer of heavy-duty centrifugal slurry pumps, to help them lower cycle times and improve on-time performance. The crux of the solution was to optimize product flow and control cycle time by synchronizing everything to orders: pattern information, flasks, combination equipment, engineering revisions and capacity. The impact was so noticeable to their customers that GIW doubled their revenues in two and a half years. You can access their case study here.
#3 Visualize. Once you've digitized your data and synchronized production flow to customer orders, you need to put the right data into the hands of the right people. These days, there is almost no limit to the amount of data we can collect. In the demand-driven supply chain, more is not necessarily better because you can easily overwhelm people. Here are the three areas where you should focus your efforts: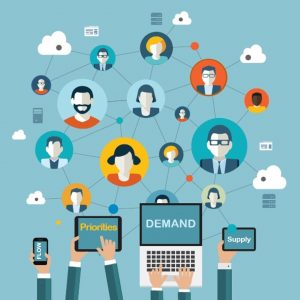 Demand and supply – visibility and synchronization of the demand signal, material and resource availability to drive uninterrupted production flow.
Production flow indicators – visibility into stock buffer levels, constraints, shop floor events, etc.
Priorities – adapting to demand and communicating changes across the supply chain.
Pulling it all together
If the products you manufacture are heavily reliant on outsourced components or services, you may not have the luxury of waiting long before you roll out your demand-driven manufacturing approach to the rest of your supply chain. This was the case with a microchip manufacturer we recently worked with.
A growing part of this manufacturer's business was to receive parts from OEMs and supply them to contract manufacturers. Both the OEMs and the contract manufacturers gave the manufacturer forecasts, but the formats were different, and like all forecasts, not always reliable. As a result, they were constantly in reactive mode, manually standardizing data from multiple sources in spreadsheets while juggling variances in supply and demand. We worked with them to consolidate the data into a single screen view that showed real-time, aggregated replenishment, inventory, and order status information. We also created a platform that allowed them to provide similar views to their OEM and contract manufacturing partners.
Related resource: White paper: E2E Supply Chain Visibility Technology is Here